How would I append (UNION in SQL terms) two tables that have the same structure?
Open Tables View (View | Tables), select the tables you want to append (can be more than two)
Run 'Append' command (either from the property panel or the right, or from the context menu)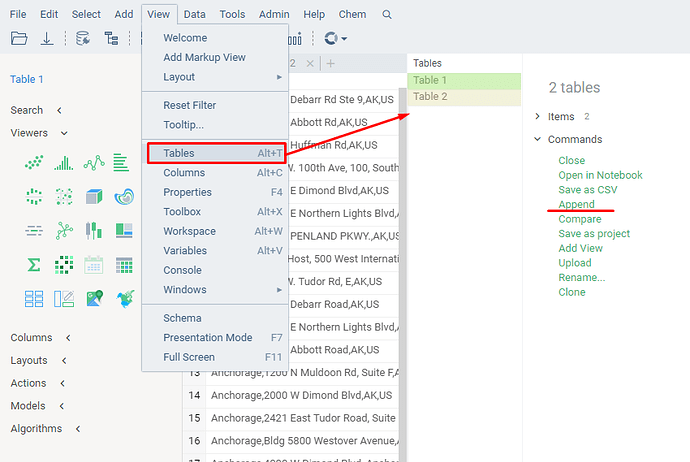 Alt+T works, but I don't see Tables in the View menu any more. Where did it move?